The Right Stuff
The Management Team at Mid-Continent is a talented group of professionals chosen for their experience, expertise, and dedication.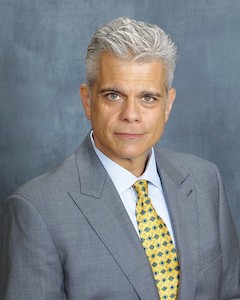 MELISSA
SAWIN
General
Manager
+ Change agent
+ Just gets things done
+ Blessed with common sense
+ Doesn't sugar coat anything
Melissa joined MCE in June 2009 to help grow the company and support its journey of continuous improvement. She has 17 years of manufacturing leadership experience in the areas of business development, lean manufacturing (a student of the Toyota Production System), project management, corporate communications and information technology.
A strategic thinker, who can simultaneously pay attention to every detail, Melissa is known for driving projects to success. She is a planner by nature who will roll up her sleeves and jump into action to do what is necessary to ensure results.
She received her BA in Public Relations from the University of Minnesota. Melissa is actively involved in benchmarking best practices in manufacturing companies as an instructor and Advisory Board Member for the Manufacturer's Alliance. She also serves on the board of Women in Defense - Minnesota Chapter.
Back to Top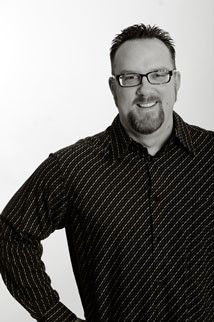 JIM
ZUBERSKY
Sales
Manager
+ Z man/Harley-Davidson rider
+ Customer-focused
+ Practical
+ Best golfer at MCE
Out of the frying pan and into the fire! Z loves a challenge. In 2012, Z (who has been with MCE for 5 years) moved from his Quality Manager/Operation Manager role into Sales. While it was a big departure from his previous experience, it was where the company needed his skills and expertise most. And he is having a blast! The operations team at MCE is thrilled as well, they finally have an ally on the sales side of the business.
He received his BS in Business Management from Montana State, earned his Six Sigma Black Belt and has been a key member of the MCE team since 2007. Z has earned a high level of trust and respect from the customers he comes into contact with. His eye for detail and constant drive to improve processes which effect quality and cost are cited by customers on a regular basis.
Back to Top
JASON
Thom
Estimating
Engineering
Manager

+ Calm, cool, collected
+ Dedicated
+ Golf & fishing diehard
At age 15, Jason began a career in
manufacturing working for a former Mid-Continent employee—his father.

Richard Thom left Mid-Continent as an
estimator in 1976 to start his own machine shop, where Jason worked until
joining Mid-Continent in 1981.

Since
that time Jason has held positions in many areas of the operation, including
Cell Lead, Supervisor, Project Manager and, today, Estimating Engineering Manager.
Jason also maintains
credentials as a Certified Project Manager and Six Sigma Green Belt.
Manufacturing is in Jason's blood and he
possesses the natural engineering skills of analysis and attention to
detail.

Using these attributes, coupled
with his dedication, commitment and willingness to do what it takes, Jason emulates the high standards on which Mid-Continent has been built.

Expertly employing a "Win-Win" approach to his
work, Jason continues to raise the bar, in terms of excellence with our
customers, by achieving unprecedented results in quality, delivery and
pricing.

His practical, results-driven
approach and 'get 'er done' attitude have clearly demonstrated his ability to help
transform an organization for continued success.
Back to Top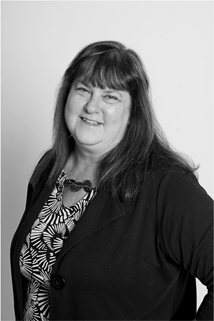 JODI
JUSTICE
Controller &
Human Resources
Manager

+ Calm in a crisis
+ Holds on tight to the purse strings
+ Advocate for continuous improvement
Jodi joined Mid-Continent in July 2011 as Corporate Controller and HR Manager and has 26 years of financial and operations experience most recently as Director of Operations and Corporate Controller with an IT infrastructure and consulting firm. Jodi's experience has driven increased efficiency in the Accounting and Human Resources functions.
Jodi is a board member of Women in Defense and actively participates in community events. She is an avid golfer and quilter. She doesn't sweat the small stuff and remains calm in any crisis while maintaining a sense of humor.
Back to Top

CHUCK MARVIN
Co-Owner & Chairman of the Board
36 years with Mid-Continent