AS9100/ISO 9001 CERTIFICATE »
PERVASIVE
Our quality is our reputation and it speaks to integrity. We take quality seriously. It is essential to the reason we are here.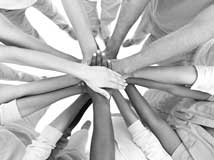 We are committed to total customer satisfaction through lean manufacturing and continuous improvement with employee involvement. These disciplines allow us to maintain a competitive edge on our core competencies including the manufacture of complex piece parts and related higher-level assemblies. We also provide value to our customers by offering ideas for improving manufacturability of their designs.

With a deep history of manufacturing under the strict standards of the aerospace and defense industries, we operate under a seasoned Quality Management System (QMS) certified to AS9100:2000 & ISO 9001:2000. We believe our QMS is effective because of the uncompromising drive and dedication we have toward pleasing our customers. We also understand the importance of maintaining certification to relevant global standards as a both a broad, public statement of our commitment to quality and as a baseline from which our QMS can be measured, compared and improved. The following key areas of our QMS outline the general system.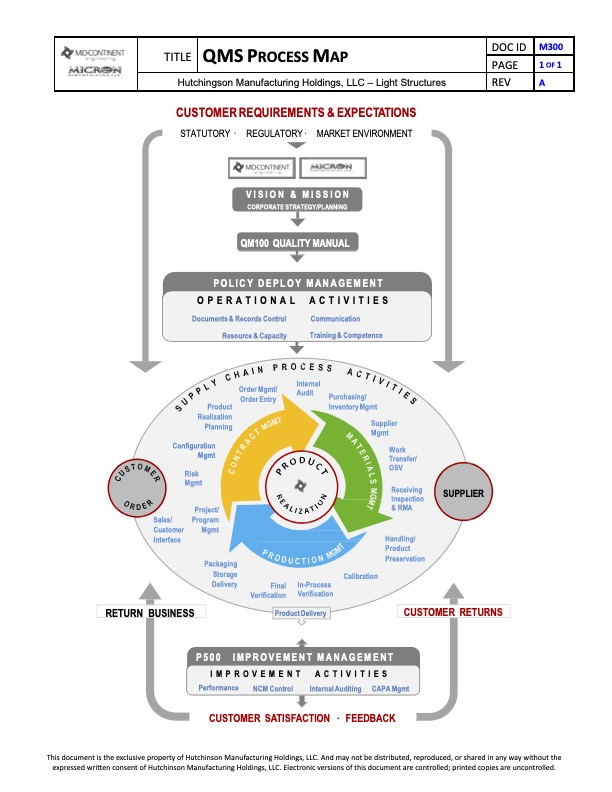 Management Responsibility
Management is responsible for establishing and enforcing the QMS. They also ensure its importance is communicated to the organization as a whole. Management establishes the quality policy; reviews and improves the QMS; ensures adequate resources are available to maintain an effective QMS and establishes quality objectives.
Resource Management
Our QMS makes certain that the resources necessary are always in place so we are able to manufacture our products at the highest possible levels of quality and customer satisfaction. This also applies to employee training in specific disciplines as well as in corporate and QMS policies. Each of our employees knows the importance of his/her activities and how he/she helps to achieve quality objectives.
Product Realization
To ensure our products meet our customer's expectations, our QMS system relies heavily on customer suggestions and feedback. First article or prototype inspection results are reviewed to determine compatibility with customer requirements, and the impact of all potential changes are evaluated. Product throughout the manufacturing process is verified by appropriate means and methods against relevant specifications. Where validation applies, the quality department is responsible to measure against. Verification and validation records are kept to measure the relative quality of product and its suitability for release.
Measurement, Analysis, and Improvement
Our QMS establishes a corporate philosophy of continuous improvement. Our customers expectations drive our improvement efforts and quality objectives. We determine areas for improvement by analyzing past performance data and customer feedback. We investigate the causes of nonconformities and take appropriate actions to ensure that they do not recur. All preventive and corrective actions are recorded and stored for future reference.
Back to Top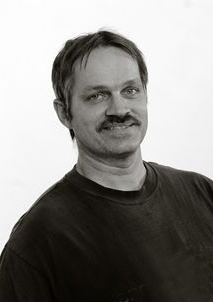 TERRY NEUTKENS
Welding Lead
33 years with Mid-Continent