Home
/
Manufacturing Capabilities
/
Complex Assemblies
LEAN MANUFACTURING
Our cell is your focused factory.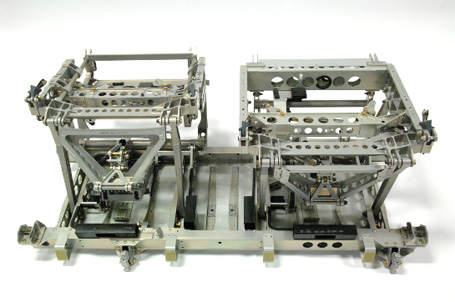 Complex Assembly Case Study »
WE WERE MADE TO BUILD
From systems integration to kitting and cellular manufacturing - we're not afraid of hard work. And backed by proven and diverse capabilities, we enjoy nothing more than becoming an extension of your business-your focused factory. Self contained, controlled, dedicated and vertically integrated.
Although we love a good challenge, we do the simple stuff, too. Think sheet metal, metal components, simple assemblies and sub-assemblies.
But when it comes to the hierarchy of product complexity, our sweet spot is complex, high-level assemblies.
The Hierarchy of Product Complexity
Machined or sheet metal components
Simple Assemblies:
A single manufactured item assembled with hardware
Sub Assemblies:
Multiple manufactured items assembled or welded together, with close tolerances
Complex HLAs (High Level Assemblies):
Major complex assemblies with 25+ manufactured items requiring multi-level bill of material

Systems Integration:
Systems with a variety of diverse components usually requiring manufactured items, hardware, software and networking