Home
/
Case Studies
/
C-ARM
What we do best.
What you expect.
Listening to the Customer
Prototyping
Managing the Supply Chain
Manufacturing it Lean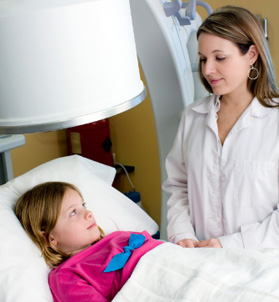 The Challenge
The C-Arm is an image intensifier and an x-ray tube used in a variety of surgical procedures such as cardiology, orthopedics and urology. A high profile medical diagnostic OEM asked Mid-Continent for help in solving cost, quality and delivery problems with this tight tolerance welded assembly.
The supply chain itself was one of the largest issues. Extrusion and stretch forming suppliers were spread out across the country and suffered from inadequate quality systems. In addition, the chain was literally drowning in inventory, resulting in lead times exceeding 6 months.
The Solution
The first step was to build a prototype and first article for customer approval. To reduce inventory and lead time in the supply chain we upgraded to a single supplier with vertical integration and close proximity to our plant. Finally, we developed a dedicated cell for manufacturing using lean methodologies, including kaizen events, to improve cost, lead time and quality. We developed a unique brush finish specific to the C-Arm and achieved record turns — 7 days.

The Result
Engaging with Mid-Continent as a partner in the manufacture of this part, the customer realized a number of benefits:
68% reduction in lead time
Double-digit cost reduction
Significant reduction of defects
Consistent, dependable delivery
Cosmetically superior product