Home
/
Case Studies
/
NMR Table
What we do best.
What you expect.
"Outstanding accomplishment! MCE was instrumental in getting this complex product to market. Many thanks to your team for their efforts!"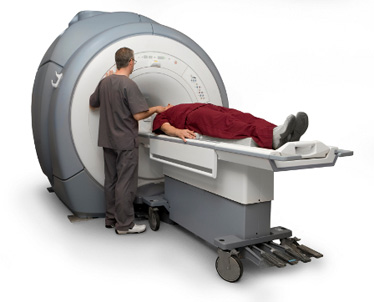 THE CHALLENGE
A leading medical diagnostic OEM came to us with a big problem and a significant opportunity. Their Nuclear Magnetic Resonance (NMR) table, used during Magnetic Resonance Imaging (MRI) to support and transfer a patient, had been in development overseas for 2 years without a functional prototype. After bringing the program back to US headquarters, the customer was still behind schedule on the project. They faced an urgent time table to prevent loss of orders and market share.
Mid-Continent was asked to bid on the development/design-assist of the NMR Table project because of our demonstrated expertise with high level assemblies. Our proposal to dedicate engineering, prototype and product development teams delivered the best value proposition for the customer and we were awarded the contract. It was "game on" to reposition the project and renew confidence in the program.
The Solution
From a design and manufacturing perspective, the NMR table was an electro-mechanical, multi-axis complex assembly. Understanding the time constraints, skillful project management, effective communication, teamwork and flexibility were essential. These additional steps were critical to the success of the program.
Dedicated an engineering project manager and team
Collocated with the customer for maximum collaboration
Established a plan which focused on concurrent design and prototype development activity
Dedicated specific project resources—machines, labor and floor space
Teamed with the customer to establish and build the supply chain
Determined final functional test parameters for assembly
Designed and manufactured automated test equipment

The Result
Mid-Continent met all key milestones of the project including design, prototype, pre-production, production, and transfer of manufacturing to the customer's plant in India for full run production.
Functional prototypes were delivered on time, 4 months after project startup
Functional design with on time delivery allow customer to meet marketing goals
Accurate costs projections
Final product fully tested, operational, and delivered to customer installation site